Deluxe Size Limited Edition Archival Photograph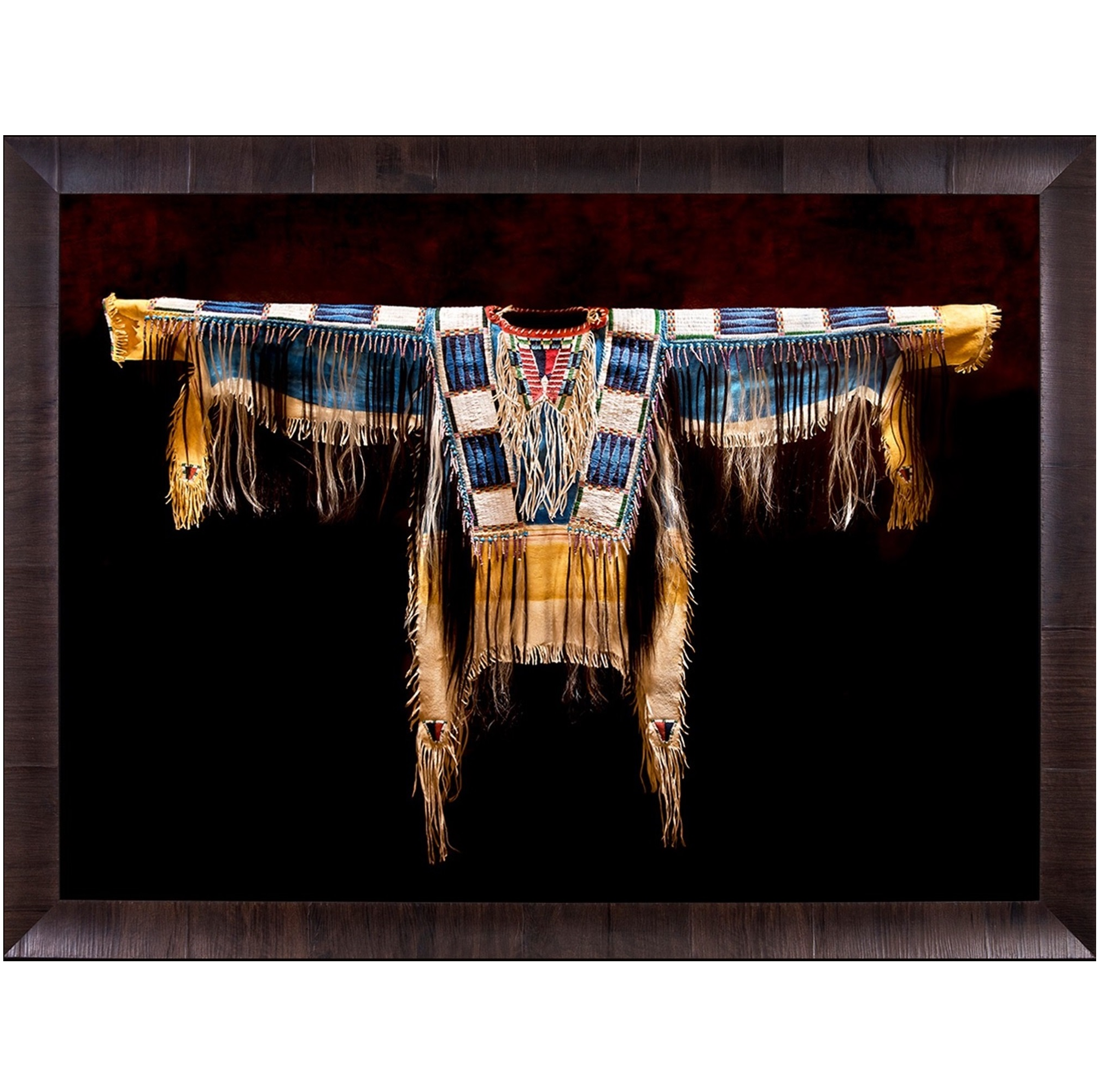 Deluxe Size Limited Edition Archival Photograph
Limited edition archival canvas prints of Red Cloud's war shirt by award-winning photographer Robert Dawson are now available for sale. Each one is signed and numbered.
Image Size 51" x 72"
Framed Size 57" x 78"
Limited Edition of 50
Available Formats: Framed, Gallery Wrapped Canvas, Un-Framed Canvas.
Please allow 7-10 days from time of order until it is shipped out
To enlarge images, mouse over to zoom and click for full page.